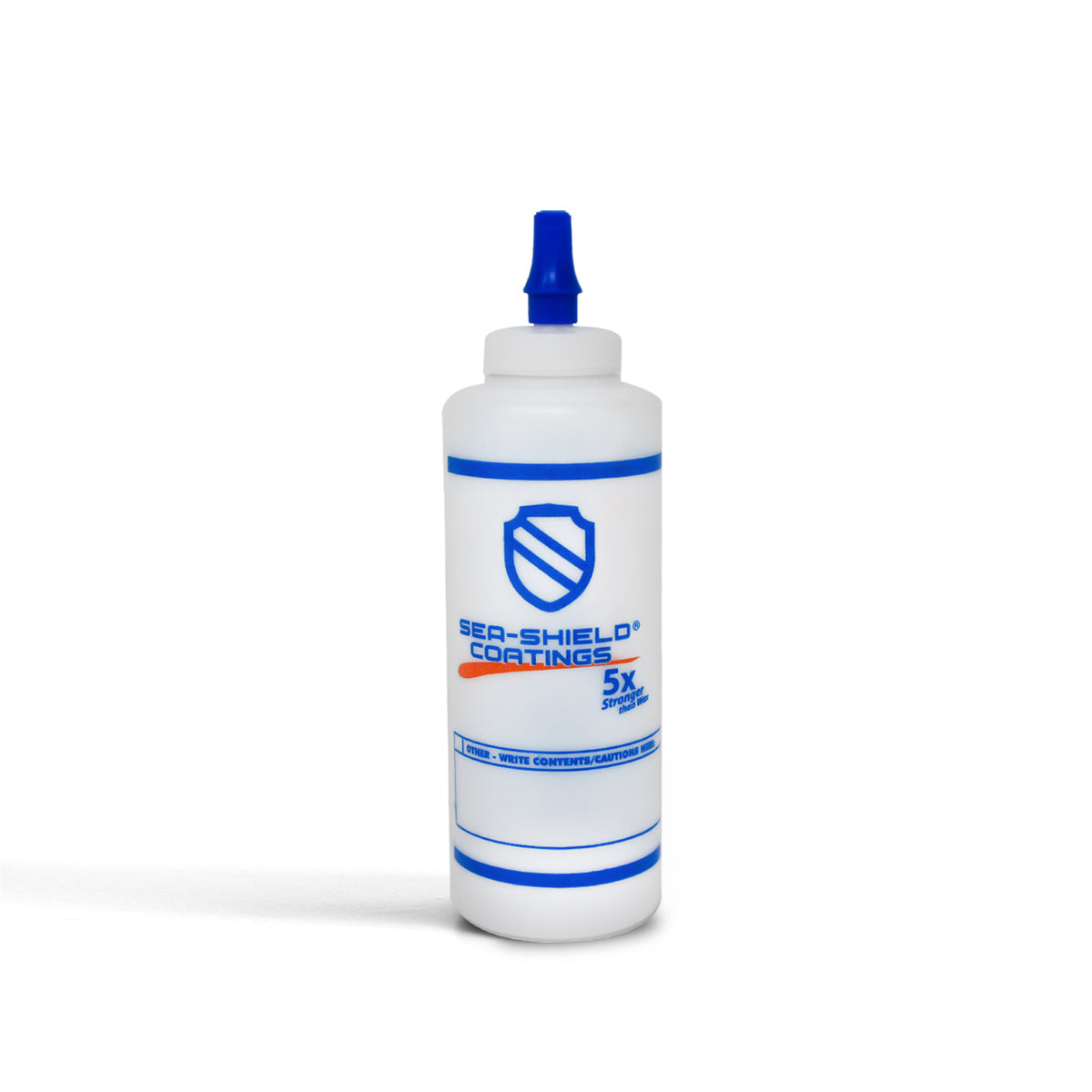 Sea-Shield Clear Squeeze, 16 oz.
---
---
SEA-SQUEEZE16
SEA-SHIELD BRAND
Accessories
Many In Stock
Conserve product and time with the Sea-Shield Clear Squeeze Dispenser with Lid!
Whether you are mixing product for application or transferring it from a larger container, the Sea-Shield Squeeze Dispenser with Lid is invaluable. This 16 ounce bottle allows you to measure out the amount of product required controlling costs and preventing waste. The Clear Squeeze Dispenser is also a great solution for mixing additives to products per use. Additives such as PolyCeramic or and Sea-Shield Buffing Lube should be mixed as needed. And application of product is easy with the Clear Squeeze Dispenser, simply shake product and squeeze a small amount on applicator, buffing pad, or surface to be worked. Great for compounds, polishes and sealants.


Key Benefits
Makes product aplication easy
Great for mixing additives
Control over amount used
Measurements on bottle


Instructions
Pour required amount of appropriate product into the PFC Clear Dispenser.
If mixing products, follow manufacturer directions for amounts. Shake to mix.
Apply product to applicator, pad, or surface to be worked.
Empty and rinse bottle after use.
Note: Additives should be mixed per use, discard any remaining mixed product.


Recommended Surfaces
Painted surfaces
Clear coated surfaces
Gelcoat & Fiberglass surfaces
Interior surfaces
Metal surfaces